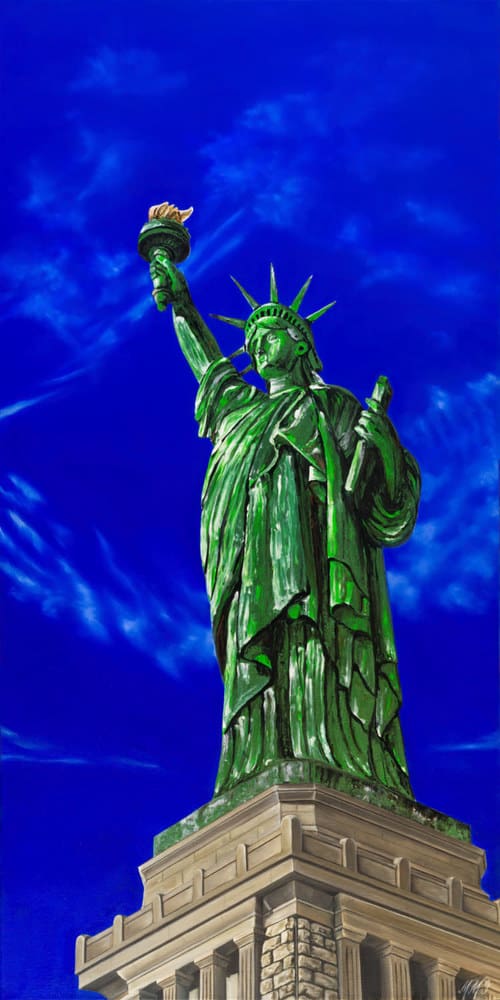 Freedom's Reigns
$2,000
In these times it is good to remember to goodness of America's strengths. The Statue of Liberty is a powerful representation of democracy. Her torch lights the way to freedom showing us the path to Liberty. We all have equal freedoms, there is goodness in these principles. Its application was not perfect then or is it now, but we strive to ensure all are equal. I know a lot of good people, and goodness will prevail.
For this painting, the statue is done with acrylic pouring and the base, sky and clouds are done with traditional oils.
A Unique Original Embellished Painting.