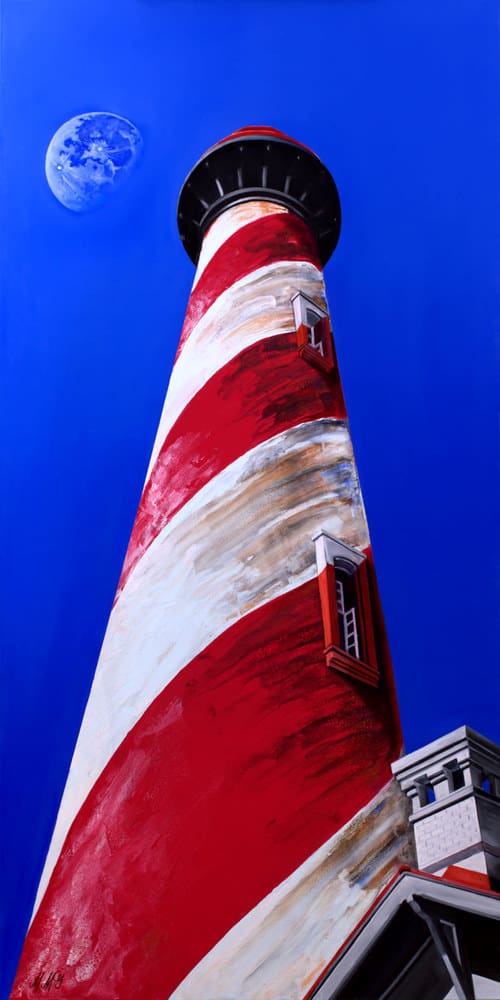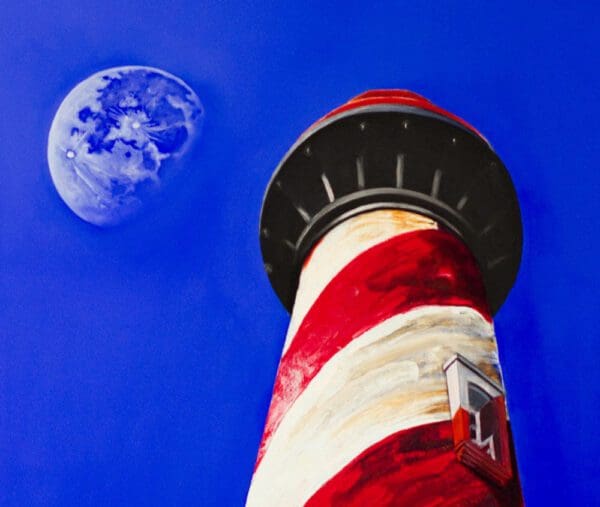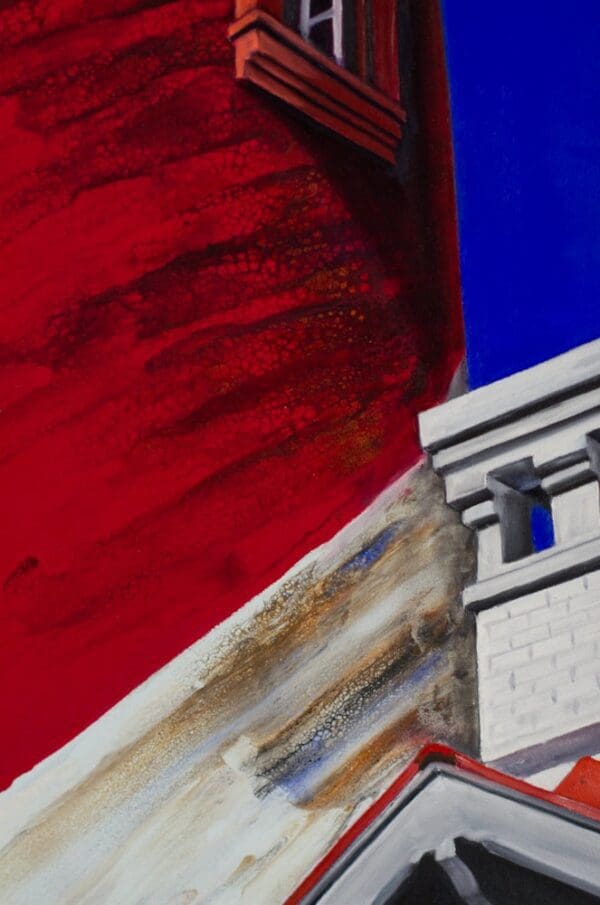 Twin Beacons (Moon & Lighthouse)
$2,000
A lighthouse stands guard, with a bright moon providing extra light. In uncertain times, art brings light and is a reprieve.
This series reflects lighthouses enhanced through the use of acrylic pouring technique and detailed out with oil paints. My consistent theme in all my paintings remains true; to use colors to symbolize a variety of emotions, and truths, to bring about calmness that inspires tranquility.
Art is not only an escape from the craziness of life, but also creates calm serenity for years to come. A Unique Embellished Pouring Painting.